Affordable Ultrasound Pelvis Scan
What Is An Ultrasound Pelvis Scan?
An ultrasound pelvis scan assesses the organs and structure within the female pelvis. These are conducted through two options:

Ultrasound Transabdominal: Used for imaging the organs in the pelvis region through the abdomen.
Ultrasound Transvaginal: Used for imaging the organs in the pelvis region through the vagina.
Ultrasound pelvis scans are safe, mostly non-invasive and relatively low-cost. It allows your doctor to produce images of your body with no radiation, which makes it a lower-risk option.

To understand what options best suit you, please make an appointment to consult our doctor. We also have a female doctor on duty from Monday to Saturday.

Our clinic is conveniently located in the Central Business District (CBD) at Anson Road, and just a 4-minute walk from Tanjong Pagar MRT station.

If you need any help, please WhatsApp / call us at 90179868 or email us at home@atamed.sg. We will be more than happy to assist you.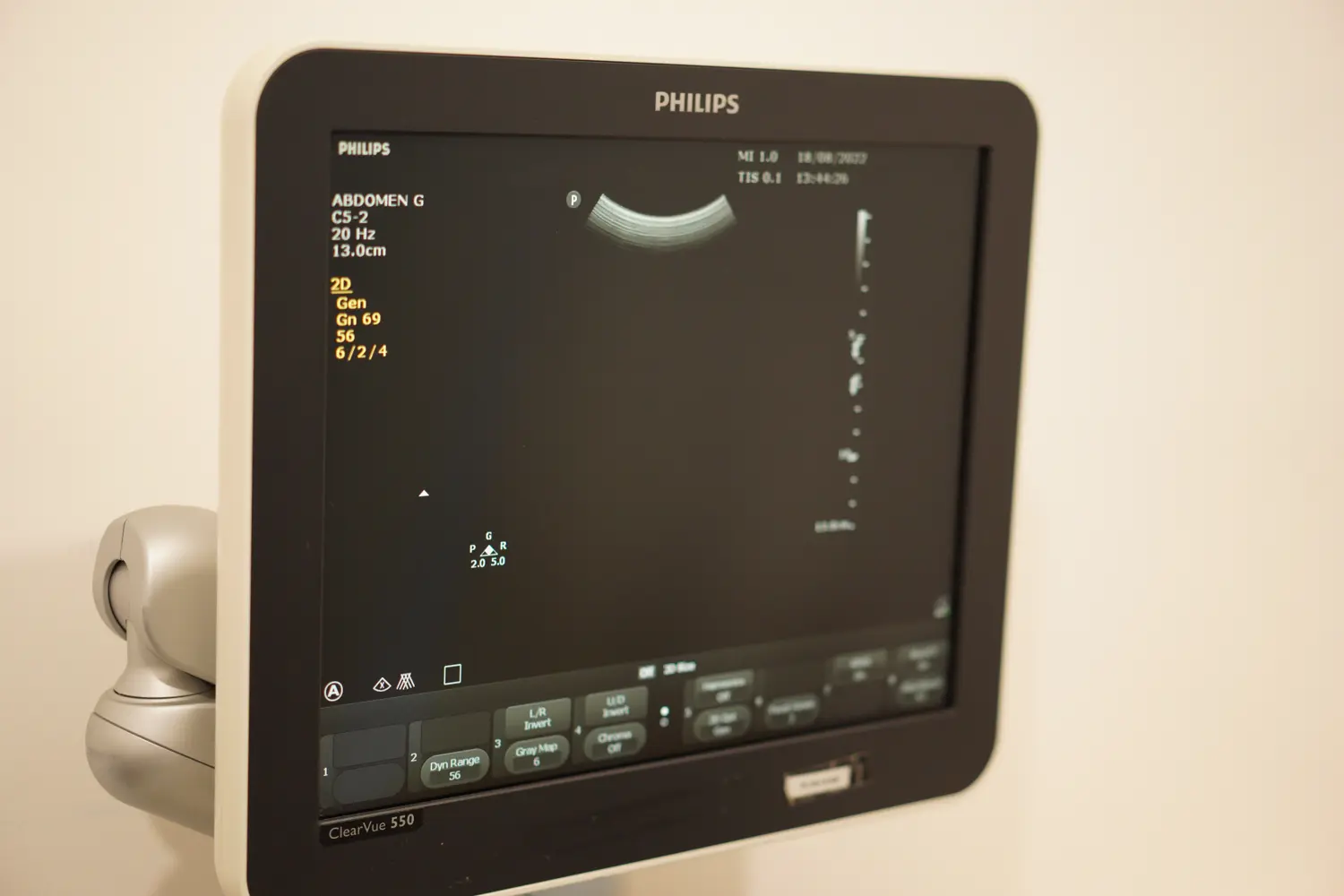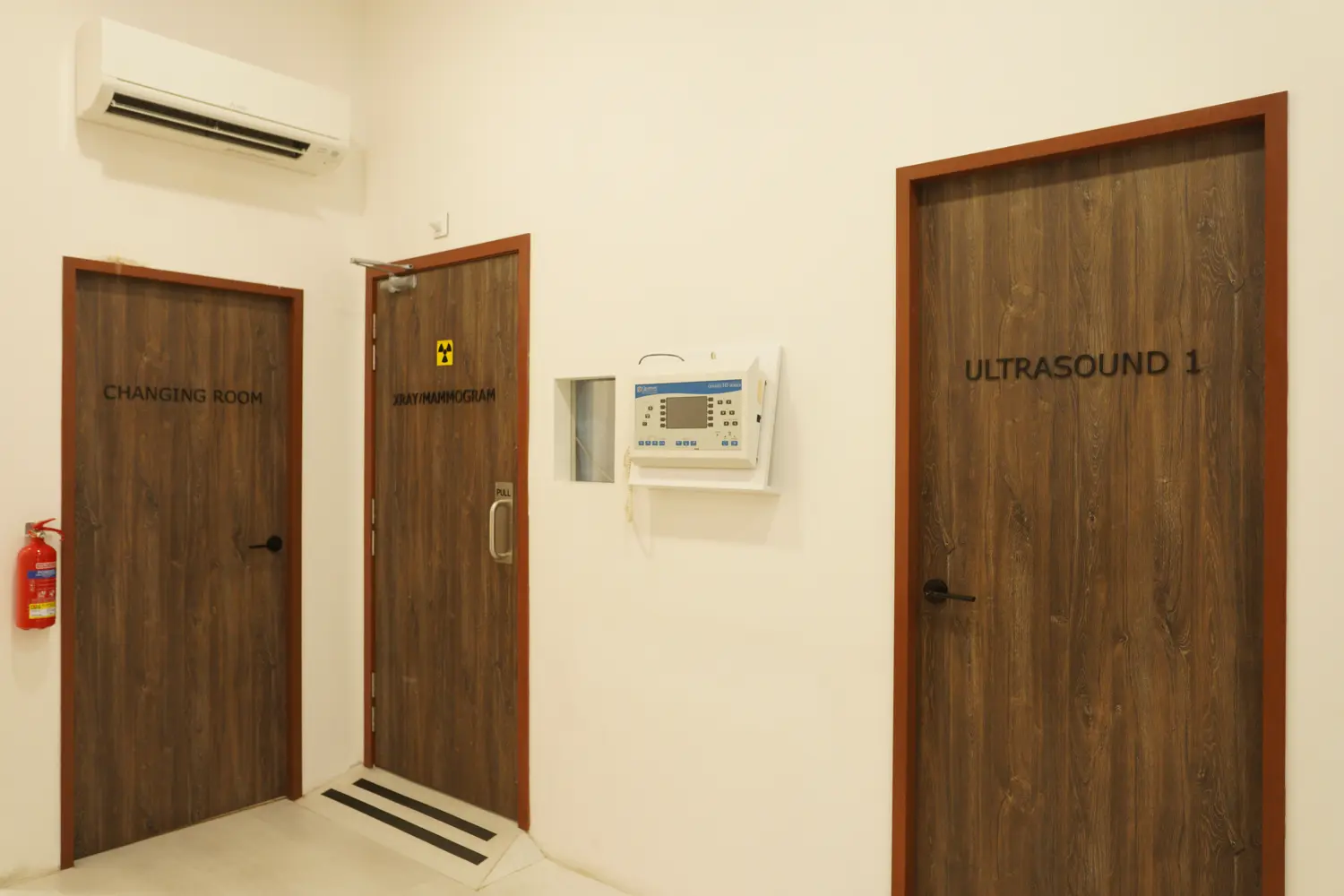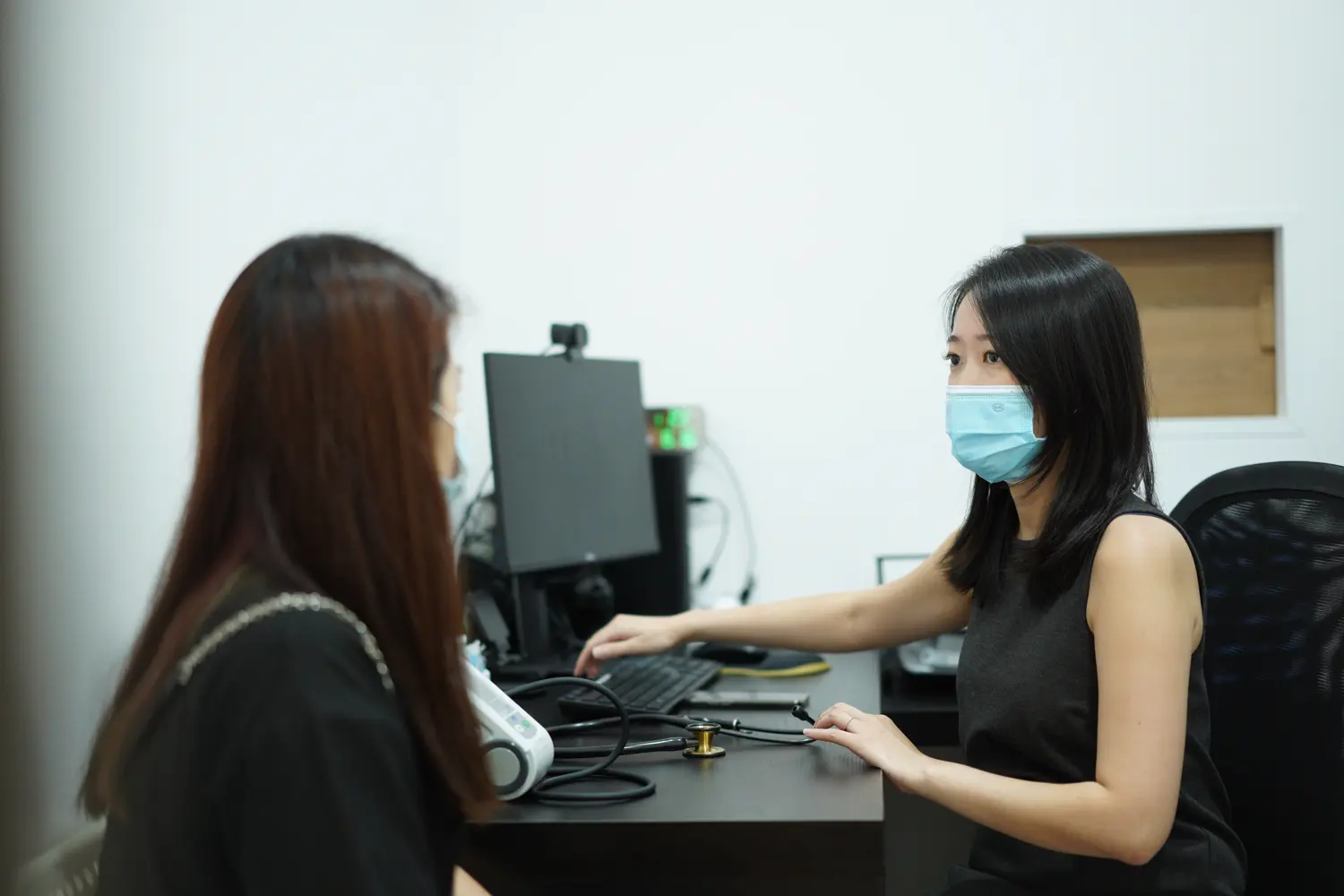 Why Use Us?
Female Radiographer
Our Chest X-Ray and Ultrasound Scans are done by a female radiographer.
Same Day ReportNeed urgent same day report? We provide these at a cost of

$30 before GST

.
One Stop Medical Centre
We are a one stop health screening centre with Chest X-Ray, Mammogram, and Ultrasound Scan.
Prices
| Test | Price* |
| --- | --- |
| Ultrasound Pelvis (Transabdominal) | $180.00 |
| Ultrasound Pelvis (Transvaginal) | $180.00 |
*Prices are subject to GST.
How Do I Make An Appointment?
You will be required to consult our friendly doctor before undergoing any ultrasound tests. There will be a consultation fee of $35 before GST.
Book Ultrasound Pelvis Scan Now

Enquire More Through WhatsApp

Enquire More Through Email

How Do I Prepare?
1. For ultrasound pelvis tests, please drink at least 5-6 glasses of plain water an hour before your test. Please also avoid urination to keep your bladder full.
What You Need To Bring
1. Identification Card/Documentations and Memo/Referral Letter (if any).
2. For Payment: Cash, NETS, American Express, MasterCard, Visa, Union Pay, GrabPay or PayNow.
How Long Does It Take?
1. On average, most of our patients finish their ultrasound pelvis tests within 30 to 60 minutes during off peak hours. Please feel free to enquire about the best appointment times with least waiting time.
2. The report will be ready in 72 hours and will be emailed to you.
Frequently Asked Questions
Yes, a pelvic scan can be performed even during menses, unless there are specific instructions from the gynaecologists in certain conditions. It is safe and painless for the scans to be done during or after the period.
Typically, your scan can be done in 30 minutes during off-peak hours. For best appointment times, you may enquire with us through WhatsApp or phone call at 88838128.
SATA Your Appointment: 4 Simple Steps
1. Schedule your appointment with us through our booking form or WhatsApp.
2. Arrive at our clinic 10-15 minutes before your appointment.
3. Talk to our doctor if necessary about your concerns and undergo your tests.
4. Await your report within 3 to 5 working days.
Ultrasound Health Screening Packages
1. Comprehensive Health Screening: You may also be keen to explore our routine and comprehensive health screening packages. Our Crown Plus ($445), Royal ($612), Jewel ($1299), and Marvel ($2100) packages have various Ultrasound tests bundled with them.
Navigate With Google