MRI Scan Singapore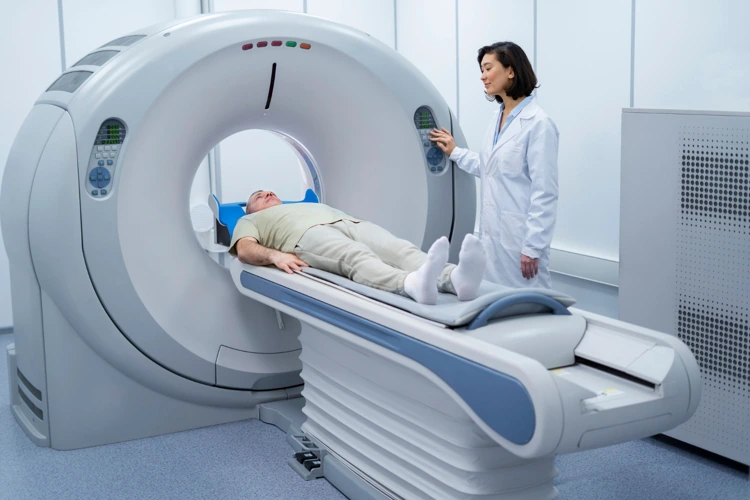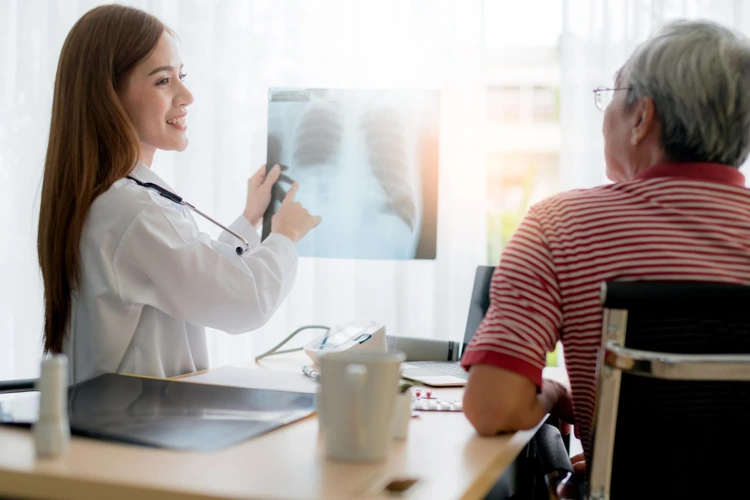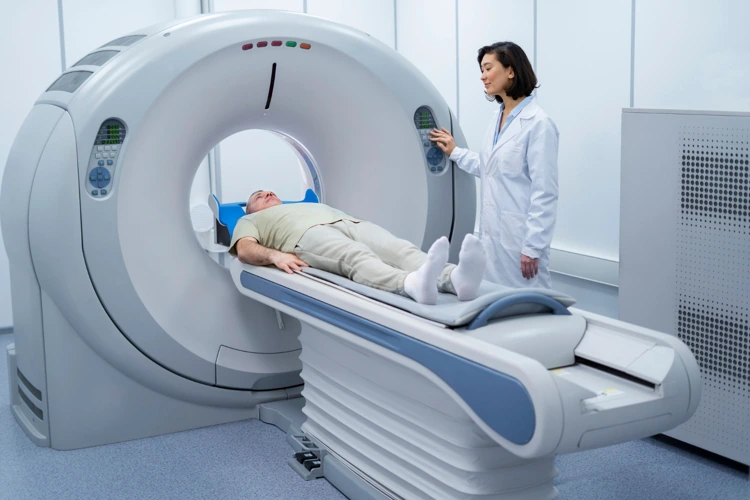 Magnetic Resonance Imaging (MRI) is a non-invasive medical imaging test that produces detailed images of the organs and tissues in your body. An MRI scan works by utilizing a magnet and radio waves. As MRI does not involve radiation, you are not exposed to ionizing radiation risks.
Why Use Us?
Female Radiographer
Our Chest X-Ray and Ultrasound Scans are done by a female radiographer.
Same Day ReportNeed urgent same day report? We provide these at a cost of

$50 before GST

.
One Stop Medical Centre
We are a one stop health screening centre with Chest X-Ray, Mammogram, and Ultrasound Scan.
Why Do A MRI?
This may be ordered by your doctor to investigate certain issues such as but not limited to:
Heart conditions
Lung conditions
Spine conditions
Muscle conditions
Problem with your veins or arteries
Bone diseases and conditions
Tumours
If you are in doubt, please speak to a doctor to get proper medical advice.
MRI Scan Singapore Cost
A MRI scan cost in Singapore depends on the type of scan and starts from $700-800. These are a non-exhaustive list of some of our MRI scans. Please talk to our staff or doctor if you would like to find out more.
| Scan | Price* |
| --- | --- |
| Spine | From $950.00 |
| Hand (per side) | $950.00 |
| Wrist (per side) | $950.00 |
| Forearm (per side) | $950.00 |
| Elbow (per side) | $950.00 |
| Shoulder (per side) | $950.00 |
| Foot (per side) | $950.00 |
| Knee (per side) | $950.00 |
| Thigh / Femur (per side) | $950.00 |
| Hip (per side) | $950.00 |
| Pelvis | From $1330.00 |
| Brain | From $980.00 |
| Stroke Screen (includes MRA, COW & Carotids) | $1080.00 |
| Neck / Nasopharynx / Oropharynx / Post Nasal Space | $1330.00 |
| Abdomen (Kidney, Liver, Pancreas, Gallbladder & Spleen) | $1350.00 |
| Rectum (with contrast) | $1350.00 |
| All others | Please enquire |
*Prices are subject to GST.
If you cannot find what you need, or would like to clarify more, please feel free to
WhatsApp or call our friendly staff
.
How do I prepare for a MRI Scan in Singapore?
Depending on the type of scan and your specific condition, you may be asked to fast or abstain from certain medication. Upon confirmation of your MRI appointment, our staff will advise you on the preparation steps for your MRI scan.
How do I book a MRI Scan in Singapore?
Generally, you are required to consult our doctor if you are a walk-in patient without any referrals. There will be a consultation fee of $35 before GST.
Enquire More Through WhatsApp

Enquire More Through Email

Navigate With Google